We are Hans Andersen in Copenhagen and Arun Chalise in Kathmandu. Contact us by using this form or reach us at hgna@icloud.com or call: +977 9851060763 (Arun) +45 60720092 (Hans).
Do get in touch – and subscribe to our updates here: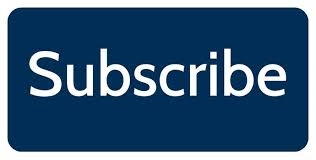 We would love to hear from you:-)
Local Nepal Today is an online magazine on local issues. We also do slideshows, write articles and reports on demand, assist in photo and video productions, and do guided tours to local villages!
Welcome to our site! We're are so excited that you found us. Who are we? Well, two guys who more than ten years ago went on a long fieldtrip to the "local level" in Nepal. Back then, we just fell in love with it. We were initiated to the local level in a village in Kavre. Later on, our travels took us to Chitwan, and soon one trip led to another. Now, all in all, we have been fortunate enough to explore large parts of the country. Have we covered all of it? No, and we're grateful for that, too. Every visit to a new district is like a new adventure, and it's always wonderful to have new discoveries lying ahead.
We wish to share our passion for the local level and help spread information about it. It's just exciting to do. Local Nepal is really huge – rich in culture, sites and people. Follow a foot trail and you never know where you'll end up! On the one hand, Nepal is often called a "small Himalayan country" and it is relatively small when you look at the map. But flatten it out and the real-size area is quickly revealed as mountains and hill slopes are evened out. It is a vast territory indeed! Many local stories therefore never reach the news. But on this site, we help local issues make the headlines!
Are you a Kathmandu resident, perhaps a young back-packer, or an expat in the donor community? Let us know what you have seen or experienced at the local level as well as your views on local issue you care about. Or do you live in a small town or village? Then we have connected already. On this site anybody can shape the content – whatever is local:-) If you write in Nepali, we'll translate and post that too. Or give us news-tips if you want us to go local and investigate a story. In short, we aim to cover current local issues as best we can – and if you would like to share something, feel welcome!
Hope to see you often. Namaste and thanks for visiting our site.
Hans Andersen, writing from Copenhagen
Arun Chalise, living in Kathmandu as photographer and documentary-maker.